Simplifying storage and security from the edge to the core

What is StorMagic SvSAN?
SvSAN is the virtual SAN that makes the complex world of virtualized storage simple. Perfect for edge computing environments, the technology is based on software-defined storage that eliminates the need for physical SANs. SvSAN is designed to be very simple to install and manage whether deployed as part of a hyperconverged solution or as a storage-only target for any server environment.
●  Creates highly available shared storage across two nodes or more
●  Same code, regardless of hypervisor: vSphere, Hyper-V or KVM
●  Works on any x86 server, all types of storage and any CPU
What makes SvSAN different?
●  Built specifically for edge, SME and small datacenter
●  Lightweight, low-cost architecture simplifies deployments
●  One tiny witness capable of managing 1000 clusters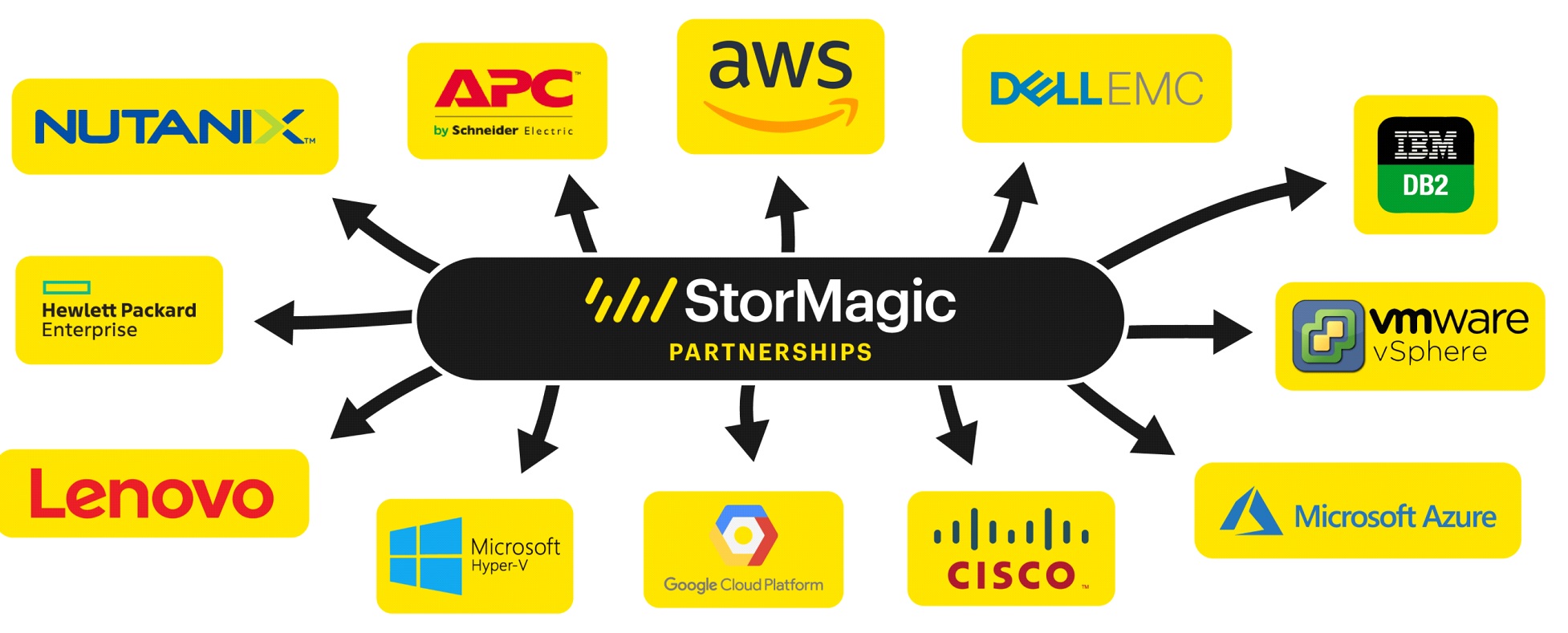 How SvSAN Works
SvSAN turns the underlying storage of any x86 server into highly available shared storage within clusters of two servers (nodes) or more. SvSAN sits on top of the hypervisor as a guest virtual machine, and is fully compatible with VMware vSphere, Microsoft Hyper-V and Linux KVM. Its shared storage enables organizations to use advanced hypervisor features.
High Availability
SvSAN's shared storage works through active-active synchronous mirroring between two servers. This ensures there is always an exact copy of data on each server. If one server suffers a failure or is taken offline for maintenance, the remaining server continues to operate, providing no disruption in service to the organization, and no downtime. This is high availability.
Lightweight Witness
The capability to provide highly available shared storage on a minimum of just two nodes is a defining feature of SvSAN. This is made possible by the use of a very lightweight witness service which can be sited locally or remote to the cluster, can provide quorum for hundreds of clusters at a time, and will run on as little as a Raspberry Pi.
Contact an HSSL Solutions Specialist today to Learn More!